10 Airsoft Websites to Expand Your Horizons
If I were to be honest about the main reasons why I keep returning to airsoft every chance I get, I would list the cool-looking airsoft guns and the teamwork. The offer is so diverse and enticing that it's a fantastic time to be alive and an airsofter! 
But there's another reason that should go up there, with the first two, and that is the airsoft community. I love the fact that you can simply type "airsoft" in Google and you get instant access to a world of information, advice, and reviews. In addition, I made a ton of new friends looking while doing research!
Still, recently it occurred to me that not everyone has access to the best online resources. Yes, it may be enough to run a quick search, but not all sites deliver true value. As such, I decided to share my top 10 airsoft websites when it comes to three main categories of resources: reviews, blogs & forums, and online stores. 
Trusted Reviews 
Reviews are important for both beginners and advanced players as they provide useful information on a wide range of topics. 
For instance, when I'm interested in a new airsoft weapon, I first do a bit of research. And this usually means reading other users' reviews on sites like Amazon but also checking with trusted airsoft reviews websites. These websites have expert teams behind their content, and I know they do thorough research for every review they publish. 
As such, here are my top three airsoft reviews websites: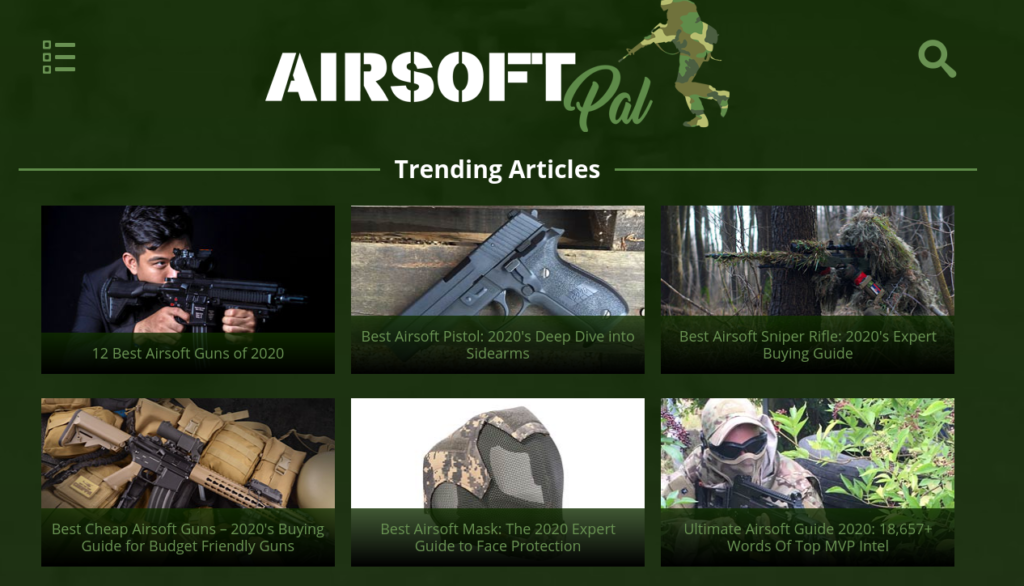 It would be weird if I didn't trust my own team, right?
The AirsoftPal website was created to provide support to both beginners and experienced players in their quest to find high-quality airsoft products (guns, ammo, protective gear, and more).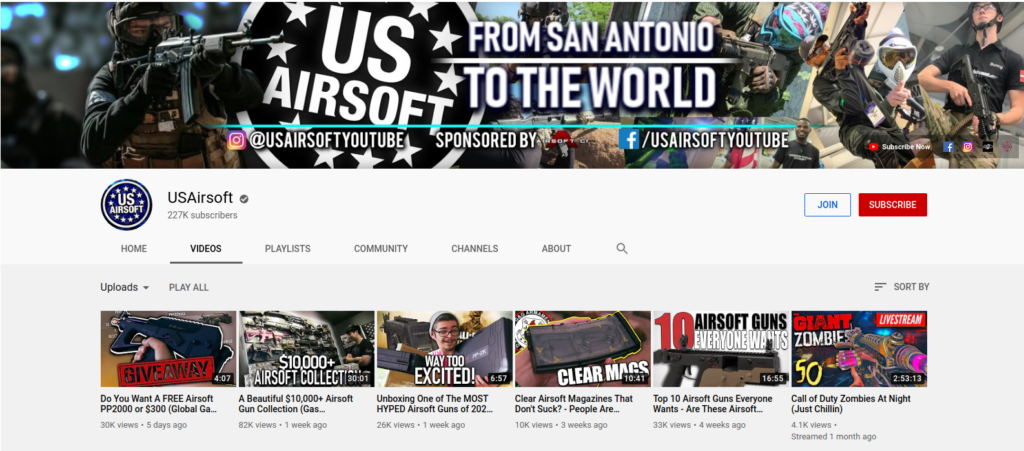 If you're not in the mood to read reviews, you can view them on YouTube! USAirsoft is one of the best airsoft channels on this platform, and you can tell the team behind knows what they're talking about.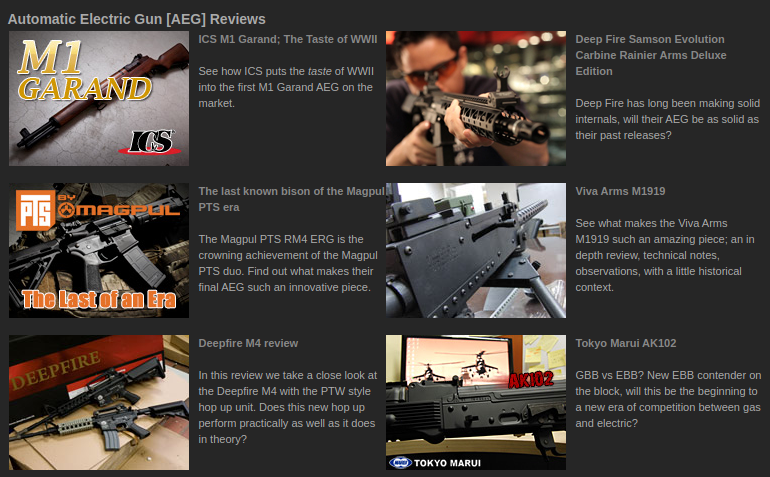 RedWolf is quite popular in the airsoft community since they also sell airsoft guns and do some really nice video reviews (on their YouTube channel). But I also like their blog post type of reviews, since here you can find a lot of cool details and specs on rifles, pistols, machineguns, and more. 
I also love watching their video reviews where they test various airsoft weapons, so you can make an idea of how the gun feels and behaves. 
Blogs & Forums
These websites are a combination of reviews and discussions on various airsoft-related topics. For instance, some of the best airsoft blogs can help users find the best airsoft gun for their needs and the best fields and teams in the area. 
On the other hand, a well-maintained forum allows you to get in touch with other passionate players. You can also learn about rules, roles, how to clean & maintain an airsoft gun, and other useful tips directly from experienced players.  
Here are my favorite blogs & forums on this topic: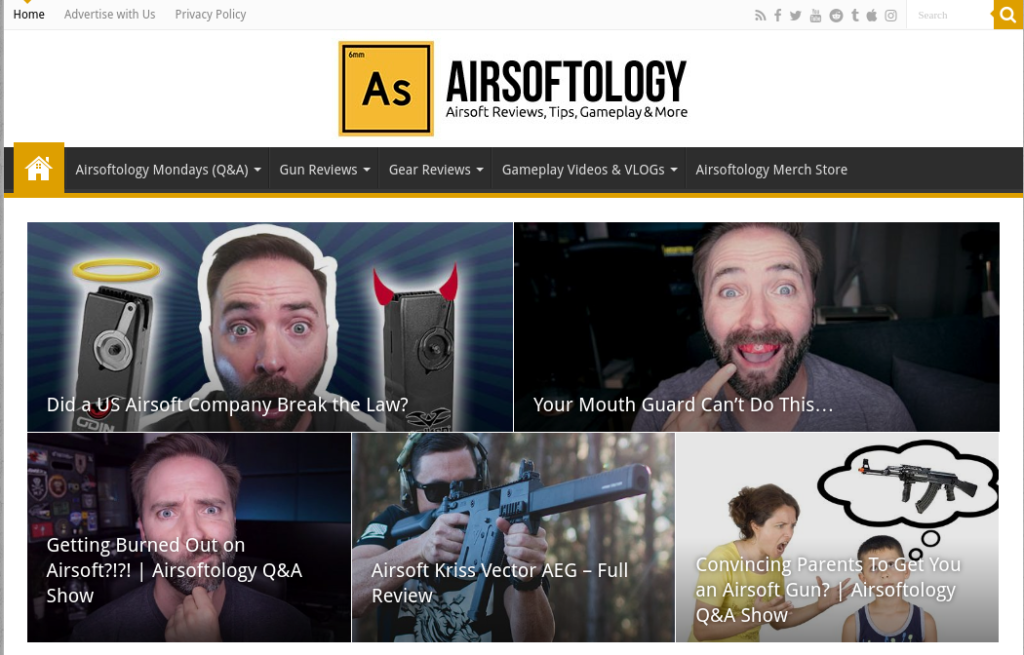 The Airsoftology blog was founded to answer everyone's questions on the topic, regardless of the level of knowledge and/or experience. Actually, the name covers a wide range of channels (there's also a great YouTube channel and more), but I find their blog the most inspiring. 
They cover a wide array of topics (including reviews and how-tos) and all their content is professionally produced.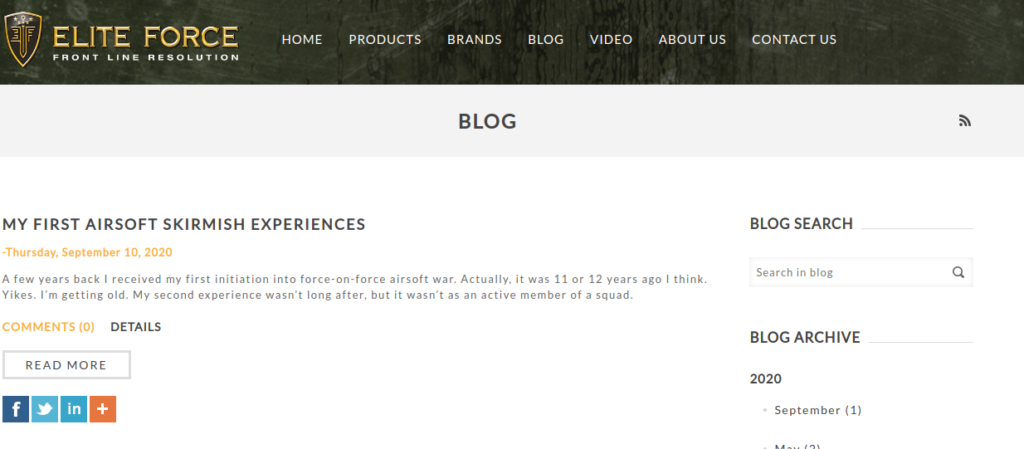 Elite Force is one of the main brands and retailers on the airsoft market. While I do trust their online store, I am most inspired by the community they created. 
Their blog is insightful and supported by both specialists and real players, which is why the posts are very interesting.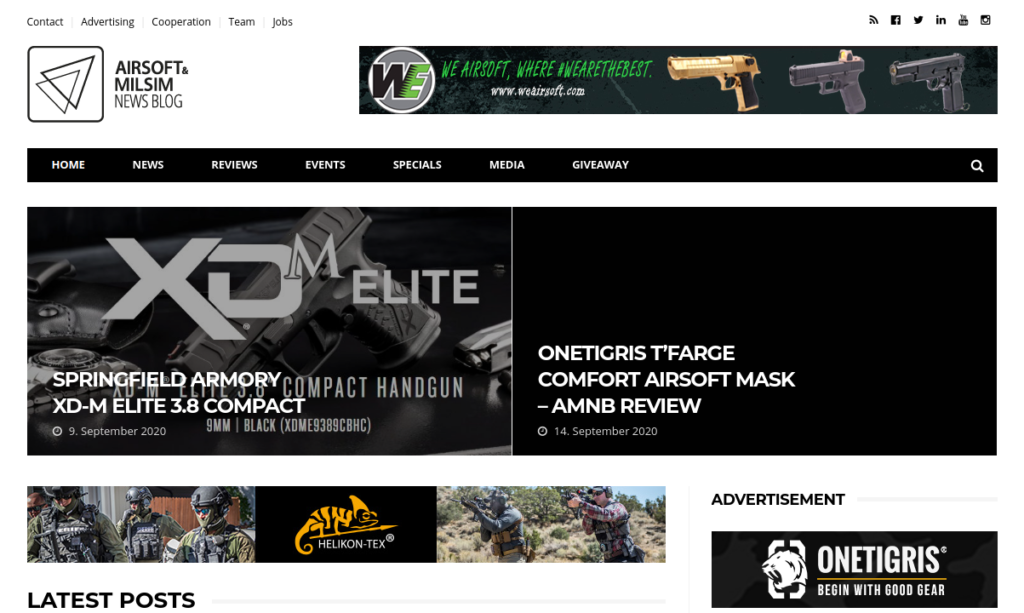 Get the latest news in the world of airsoft and more – this blog has everything a passionate player could wish for! 
You get to learn about the latest releases, upcoming events, read or watch interviews with celebrities of this world, and more. In addition, the topics also extend to MilSim, not just airsoft guns and reviews.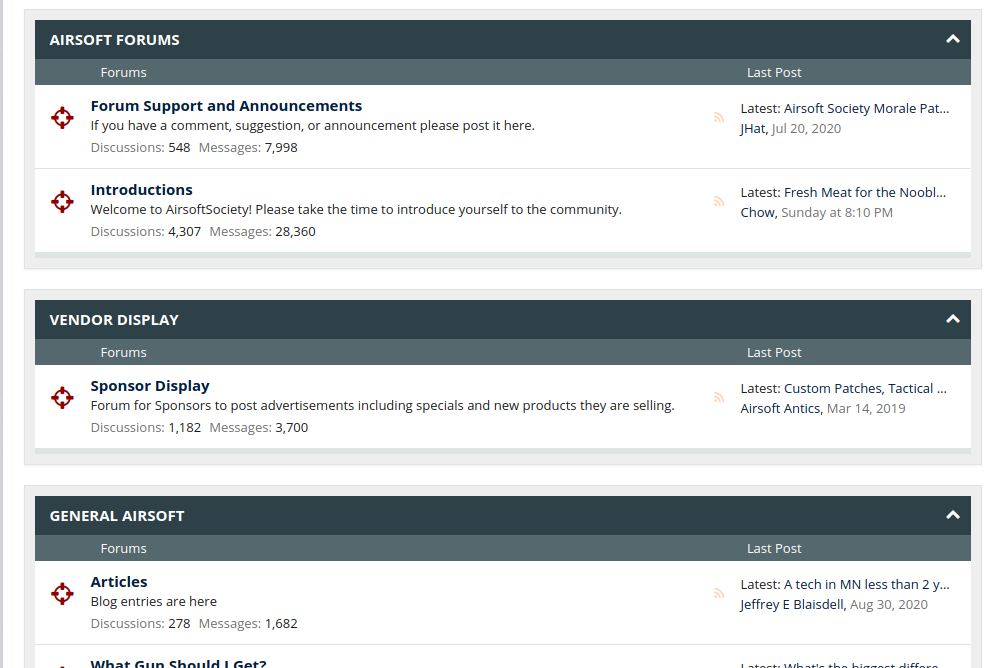 I have to admit that forums are no longer what they used to be. However, if you're not a Reddit fan, you still have a chance to connect with other players on the AirsoftSociety site, in their forums section. As you will see, not all forums are very active, but it is worth a browse from time to time. 
Online Stores
Finally, these are the websites where most of us go to buy airsoft guns, tactical gear, accessories, and more. I decided to leave them at the end of my list because one should first do their research (by reading reviews, blog posts, watching videos, and so on) and only then decide on what to purchase. 
So, without further ado, here are my top 3 online stores for airsoft:

They have a wide range of brands and types of guns in their store, which is why this is my go-to website for any airsoft-related purchase. In addition, they also sell tactical gear and their shipping process is fast & smooth. 

This is also a great online store, and I love their parts and accessories section. In addition, they run various promotions, so if you're lucky, you may end up with a great deal. 
I also like that details on each product are accurate and well-displayed, so everyone can understand what they're buying.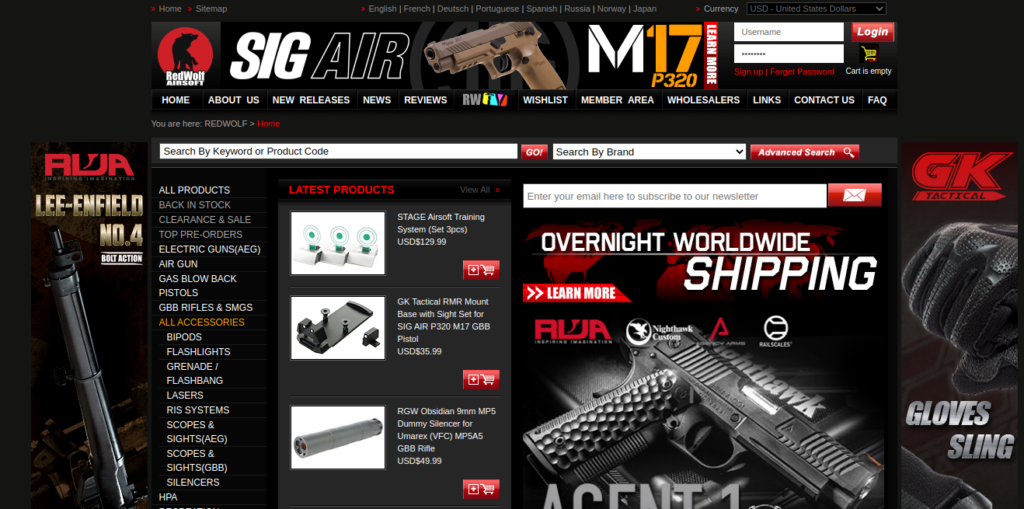 I already talked about their Reviews section, but they also have an online store section on the site. While they don't cover some brands, the RedWolf online store is quite diverse and the offer is rich enough for most players. 
Wrap Up
Now, this is my list of top 10 airsoft websites, but you should take it with a grain of salt. There are other reviews websites, blogs, forums, and online stores out there, so you should use my list as a guide. Every player should build their own online resource kit and do their own research, in order to understand how everything works.